Robert Jönsson
IPO Judge in the year 2000
Has participated Swedish Championship in the Swedish SV 10-time
Has participated Swedish Championship SBK young handler place 3*
Has been Swedish Champion one-time tracking dog
Has been Swedish Champion 8-time in IPO III with three different dog's
Has been participated in "Schäferslaget" 3-time place 1, 2 and 3
Has been participated in the WUSV World Championship 8-time and placed me among the most front, in the year 2000 a third place
Has been participated in the International Siegerprofung RSV2000 3-times
Has been Champion in the International Siegerprofung RSV2000 1-time
Has been participated in the World championship RSV2000 3-times
Has been Champion in the World championship RSV2000 1-time
At several occasions, several medals have taken at the WUSV teams and Nordic Championship
At several occasions has sentenced internationally
As a Judge
2002 IPO III Norway Championship
2003 IPO III Swedish Championship Doberman
2004 IPO III Swedish Championship Doberman
2005 IPO III Norway Championship
2008 IPO III Polish Championship
2009 IPO III cacit Polish Championship
2010 IPO III Norway Championship
2010 IPO III Nordic Championship
2011 IPO III Norway Championship part C
2011 IPO III Sweden Cup
2012 IPO III Norway Championship all breeds part C
2013 IPO III VDH Qvali RSV2000 part B-C
2013 IPO III Swedish Championship Belgium Shepherd part B-C
2014 IPO III Schäferslaget part A
2014 IPO III Estonia Championship all breeds
2014 IPO III Swedish Championship all breeds
2014 IPO III International Sieger Profung RSV2000 part A
2015 IPO III Swedish Championship Doberman
2016 IPO III Swedish Championship Belgium Shepherd part B-C
2016 IPO III Swedish Championship all breeds
2016 IPO III Swedish Championship German Shepherd part C
2017 IPO III Swedish Championship German Shepherd part C
2017 IPO III Swedish Championship Doberman
2018 IPO III Schäferslaget part A
2018 IPO III Swedish Championship German Shepherd part C
2019 IPO III Norway FCI NM
2019 IPO III Swedish Championship German Shepherd part B
I wish all the participants good luck at the "Modprovet 2020"
Robert Jönsson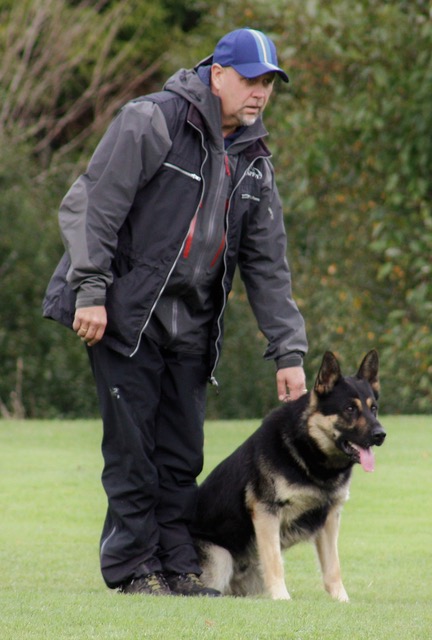 Lene Carlson
English version will follow
Jeg er 52 år, gift på 16. år med min mand Jørgen. Vi har som så mange andre mødt hinanden gennem vores store lidenskab, nemlig hundesporten og for vores vedkommende schæferhund.
Jeg har været medlem af Schæferhundeklubben for Danmark og Dansk Kennel Klub siden 1989. Jeg har arbejdet med kredsarbejde samt Hovedbestyrelsesarbejde i rigtig mange år. Jeg har deltaget på udstillinger og brugsprøver gennem hele mit "hundeliv".
Jeg blev uddannet som brugsprøvedommer i december 2005 og har lige siden dømt rigtig mange hunde inden for alle brugsracer gennem årene. Det er igennem mit virke som dommer, at jeg samler rigtig megen energi. Jeg bruger stort set al min fritid på min træning og mit dommerhverv.
Jeg har deltaget til IPO3 DM flere gange med min nuværende som tidligere hunde.
Jeg har gennem årene dømt udtagelser til både IFH DM og IGP3 DM, hvor jeg ligeledes flere gange har dømt dette i eget klubregi, andre specialklubber samt i FCI regi.
Jeg har dømt prøver og mesterskaber i lande som Rusland, Mexico, Norge, Estland, Polen, Belgien, Finland, Sverige, England og Tjekkiet. Sidstnævnte var den største oplevelse rent dommermæssigt da der her var tale om FCI IGP3 VM, hvor jeg var den første kvindelige dommer, som fik denne ære. Her dømte jeg gruppe B.
I weekenden den 29.-31. Maj 2020 gælder det Modprovet 2020. En konkurrence jeg ser frem til at opleve på nærmeste hold og deltage i som dommer. Jeg blev naturligvis både glad og stolt over at blive inviteret til at komme og dømme dette mesterskab og vil se frem til nogle gode dage i marken.
Jeg vil gøre mit bedste for at vi alle kan få nogle gode dage sammen. Jeg glæder mig til, at se noget godt hundearbejde i disse dage og glæder mig til at være en del af dette arrangement.
Jeg vil endnu engang sige tak for at have inviteret mig til Sverige for at være med her. Samtidig vil jeg sige tak til alle som har gjort arrangementet muligt, tak til alle hjælpere og sponsorer.
Til slut vil jeg ønske alle deltagere alt mulig held og lykke med deltagelsen her.
Sportslig hilsen
Lene Carlson
English
I am 52 years old, been with my husband Jörgen since 2003. We live in a small city in the Country side. We run besides our daily jobs a small dog Hotel for all kinds of dogs.
I have been a member of The Danish Club for German Sheppard since 1989. I am also a member of the Danish Kennel Club (1989) and the SV (German Sheppard Club, 2006).
I started my career with Showdogs. I have been handling dogs at ordinary shows and in the yearly "Siegershow" in Denmark and Germany.
About 20 years ago I started to have Workingdogs instead and have been participating at the Nationals   for IGP3 several times for all Breed and GSD.
I have been Director of Workingdogs in Denmark in two periods and also being President of the Club. For the moment I spend all my time judging and training my own dog. I also use time helping other people with their training.
I graduated as a Judge in December 2005. I use almost every weekend in the year judging in our local groups and also our Qualifications and Nationals for IGP IFH and IGP3. I had the honor to judge the FCI WC for IGP3 in 2013 in the Czech Republic. Besides that my Judging carrier also have given me great experience in other Countries like Mexico, Russia, Belgium, Poland, Sweden, Finland, Norway, UK, Estonia and Italy. Championships for the most, but also for normal Trials in local Clubs.
Also during my Judging carrier I have educated several new Judges in Denmark. I make seminars in Judging besides telling about when the Judge program is changing as it did this year.
Thank You for inviting me to judge Modprovet 2020 – it is a great honour to me. I look forward to see and meet the people in Dogsport in Sweden, I will do my very best so that we all can have some great days together.
I wish all the competitors good luck in the competition.
Thank You everybody who made this competition possible.
Best regards
Lene Carlson