Pierre Wahlström
IPO-domare, sedan 2001
Tysk SV-domare sedan 2012
Uppfödning av Tysk Schäfer under kennelnamnet Imzedrifts
Domaruppdrag:
Dömt mästerskap och uttagningstävlingar (IGP)  i  USA, Argentina, Spanien, Japan, Ryssland, Italien, Estland, Holland, Belgien, Danmark, Tjeckien, Österrike, Tyskland.
Dömt 8 världsmästerskap , FCI VM x 2, WUSV VM x3, FMBB VM x2, ISPU VM x1 (första VM 2005, senaste VM 2021)
Som tävlande:
Världsmästare 2007, vice världsmästare 2006. Lagvärldsmästare 2000 i Wavre, vice Lagvärldsmästare 2003 i Ravenna. Svensk mästare tre gånger.
Tävlat sju VM med två hundar. (plac 18, 5, 13, 5, 16, 2, 1)
Övrigt: Som domare är jag noga med att selektera ekipagen grundat på den utförda prestationen. I avdelning C vill jag se öppna, positiva, dominanta och självsäkra hundar som är i god hand på sin förare. För att erhålla högsta predikat skall hund och förare i samspel kunna hantera de fem faserna (Öppning, Belastning, Övergång, Släppande och Bevakningsfasen) på ett så effektivt sätt som möjligt.
Jag vill passa på att önska alla tävlande bästa lycka till!
Lene Carlson
I am 54 years old, been with my husband Jørgen since 2003. We live in a small city in the Countryside. We run besides our daily jobs a small dog Hotel for all kinds of dogs.
I have been a member of The Danish Club for German Sheppard since 1989. I am also a member of the Danish Kennel Club (1989) and the SV (German Sheppard Club, 2006). In the moment I am a member of the Working Dog Committee at Danish Kennel Club and their Delegate in the Working Dog Committee of FCI.
I started my career with Showdogs. I have been handling dogs at ordinary shows and in the yearly "Siegershow" in Denmark and Germany.
About 20 years ago I started to train Workingdogs instead and have been participating at the Nationals   for FCI-IGP3 and FCI IGP IFH several times for all Breed and GSD.
I have been Director of Workingdogs in Denmark in two periods and been President of the Club. For the moment I spend nearly all my spare time in judging and training my own dog – I have a 1,5 year old female, Kweo Qba. I also use time helping other people with their training.
I graduated as a Judge in December 2005. I use almost every weekend in the year judging in our local groups and our Qualifications and Nationals for FCI IGP IFH and FCI IGP3.
I had the honour to judge the FCI WC for FCI IGP3 in 2013 in the Czech Republic. Besides that, my Judging carrier also have given me great experience in other Countries like Mexico, Russia, Belgium, Poland, Sweden, Finland, Norway, UK, Estonia, Italy, South Africa and Peru. Championships for the most, but also for normal Trials in local Clubs.
Also, during my Judging carrier, I have educated several new Judges in Denmark. I make seminars in Judging besides talking about the Trial Program in the Clubs.
Thank You for inviting me to judge Modprovet 2022 again – it is a great honour to me, last time I had some very nice days in Sweden. I look forward to seeing and meet the people in Dogsport in Sweden, I will do my absolute best so that we all can have some great days together.
I wish all the competitors' good luck in the competition.
Thank You everybody who made this competition possible.
Best regards
Lene Carlson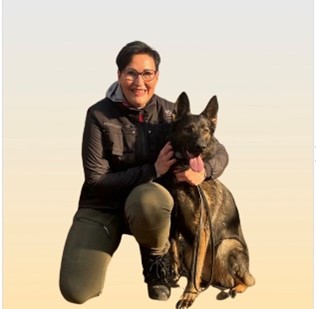 Ossian Modin
IGP-A domare
45år och boende med min fru och våra två barn utanför Malmö, Sverige. Vi driver rottweilerkennel under prefixet Team Extreme, idag har vi två unghundar i träning mot tävling. Privat arbetar jag med fodertillskottet Svenska DjurApoteket/European Pet Pharmacy.
I starten av min hundkarriär så låg fokus på utställning, lydnad och försvarsmaktens tjänstehundar men 2007 la jag om fokus och satsade allt på vad som då hette IPO. Jag har haft lyckosamma tävlingsår med mina rottisar och när sista hunden gick i pension så tog jag tillfället i akt att utbilda mig till domare.
Deltagande med hund
IFR IGP VM 2010-2018 avslutade karriären med en tredje plats och 9 årig hund!
Varit med och gett laget 2 guld och 2 silver
ADRK VM 2015-2016-2017
Piet Hein Bookal CACIT 2013-2014
FCI SM 2012(kvalad) + 2015
Brukschampion IGP x 2
C.I.T Internationell brukschampion IGP-en av 2 rottisar i världen!
CERT X 5
CACIT X 2
Flertalet rasmästartitlar mm
Utöver eget tävlande har jag coachat valpköpare och träningskamrater till IFR VM och FCI VM.
Önskar alla tävlande stort lycka till!